Why Should I Take Up Yoga?
Hi everyone, I hope the weekend continues to find you all in good health. For today's topic, I want to touch on the idea of yoga and its benefits in your daily exercise routine. Yoga has been around for thousands of years, but it is taking the fitness world by storm, with more and more people signing up for classes and enjoying the benefits. But how does it benefit your body and is it worth it? Let's take a look at some common reasons.
Yoga relieves stress!
Relaxation is key to a healthy and balanced lifestyle, and while yoga can be used as an effective workout, it can also be treated as a stress reliever. It can help to lower your heart rate and blood pressure, as well as giving your immune system a boost. In addition, it can also help to alleviate depression, fatigue, anxiety, asthma and more. Not a bad workout at all!
As a workout, it is highly beneficial
Whether you are looking to burn off some excess carbs or simply to sweat it out with a strenuous session, yoga can help do the trick. There is a wide variety of yoga available, and you can select which type suits your fancy. Different moves are required for different forms, so you can just pick which one suits your body best. You can also practice at your own pace, learning as you go comfortably.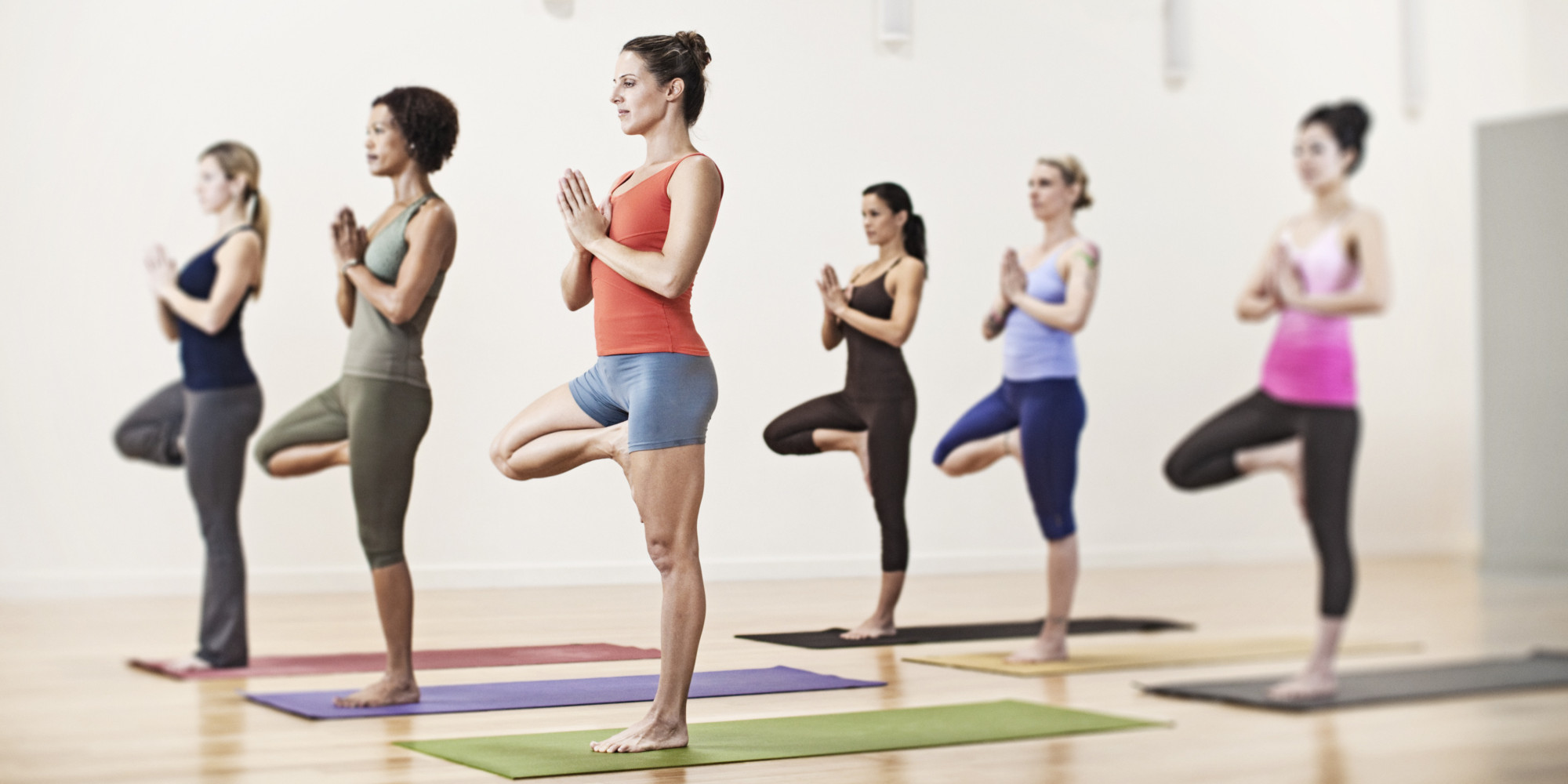 Yoga is a highly beneficial workout (pic from huffingtonpost.com)
Yoga improves your flexibility
The stretches involved in yoga can be highly beneficial for your body, improving its durability as well as strength levels. The more your practice, the more you will find that your ligaments and muscles begin to get longer, increasing your elasticity. This can be useful in your everyday life as you will not get injured as easily when performing strenuous activities.
Beneficial for your posture
For many individuals working office jobs, yoga is highly beneficial as it can help improve body posture. Many of yoga's seated and breathing postures require the back to be completely straight, and although it may be tough to get it right the first time, constant practice should straighten the back right up!
Yoga can help to improve your posture (pic from uvmbored.com)
It can burn a large amount of calories
Yoga can actually burn a handy amount of calories, leading to weight loss after consistent sessions. You do not necessarily need to undergo an intensive workout, as some types of yoga can even burn up to 500 calories in an hour!
Yoga increases strength
All the stretching and exercising can help you develop your core strength, as well as a variety of muscles, letting you sit in position for longer. Naturally, your strength levels will increase as your muscles develop as the body begins to reap the rewards of physical investment.
Yoga can increase your strength over time (pic from doyouyoga.com)
Beneficial for mental strength
An essential part of yoga are breathing exercises, which can improve your lung capacity. This comes in handy during meditation which requires a clear mind, and can benefit your mental state in due course. Studies have also shown that a short yoga session helps you to refocus, and may even improve your memory!
Why not give yoga a chance? It could be the perfect exercise you've been looking for!