Hey everyone, I hope you have all had a tremendous weekend of rest and relaxation. Hopefully you are all well rested and are ready to tackle the week ahead. For today's topic, I want to shine the spotlight on a new type of treatment – dermal fillers. It is a type of procedure which can be used to treat several types of facial aesthetic issues, resulting in you obtaining a more youthful appearance. Let me explain more below.
The Procedure
Dermal fillers is widely recognised as an effective type of anti-aging technique due to its ability to produce results only after a single session of treatment. These results often look very natural which helps you to feel and look younger, as well as rejuvenating your facial skin.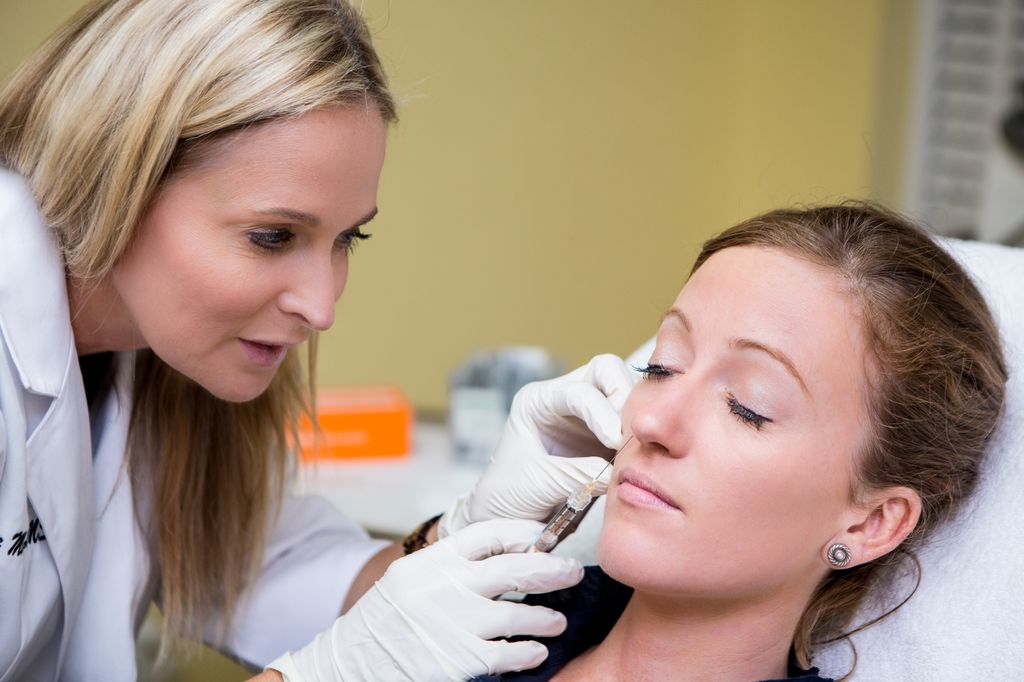 Dermal fillers are used as a highly effective anti-aging technique (pic from skinnv.com)
These fillers are also known as hyaluronic acid fillers because it replaces your body's natural hyaluronic acid reserves. As you get older, these reserves begin to slow or breakdown, but dermal fillers help to replenish the hyaluronic acid. This helps to add volume beneath your facial skin, which is also made up of collagen, elastin and fat cells. Only a small amount of dermal fillers are needed to significantly make a difference to your facial appearance, which helps to take years off your image!
In addition, dermal fillers can be used as a standalone treatment or even combined with others such as laser resurfacing or Botox injections for greater effect. Essentially, fillers are similar to a non-surgical face lift and is suitable for all types of skin which makes it a popular treatment. There is also no risk of any allergic reactions as hyaluronic acid is produced naturally by the body, making it safe for use on any person.
What Can It Treat?
Dermal fillers are used on the face so it can treat aesthetic issues commonly encountered by most people. One of these is fine lines and wrinkles, which is the appearance of folds or creases in the skin. Fillers can help to rejuvenate the skin, making it thicker and less dry, helping the skin snap back into place.
Another use for fillers is to treat under eye bags and dark circles. These begin to form when you do not get enough sleep or exercise, stretching the skin underneath your yes. Age is also a factor and the muscles that keep facial fat in place may weaken as you get older, and the sagging can be treated using dermal fillers.
Finally, perhaps one of the more common uses is for facial sculpting or contouring. Dermal fillers can help shape your face where there are signs of weariness or droopiness, and helps to restore it to a more balanced and appealing shape.
Before and after facial sculpting using dermal fillers
We do recommend scheduling a free appointment with us at Premier Clinic so our doctors can offer you guidance and advice with regards to treatment as well as number of sessions.
If you have any questions or want to schedule an appointment, please call us at +6012-662 5552 or email us at 
contactus@premier-clinic.com
 today!